What's New?
---
*Meet John and Stephanie Bondhus*
John became our pastor in July 2017.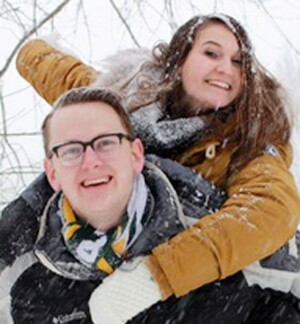 Hi! My name is John Bondhus and my wife is Stephanie Bondhus. I am originally from Baltimore, Maryland and my wife is from Milton, Pennsylvania. Stephanie studied history at Bucknell University and is certified to teach Social Studies and English, grades 7-12. She has been working as a substitute teacher in the Milton School District including some years serving as a long-term sub. I studied business administration at the University of Baltimore and felt a call to ministry during my final year of college. I applied to many seminaries and ultimately accepted admission to Wesley Theological Seminary in Washington, D.C. I graduated in May of 2015 with my Masters in Divinity. I have served as a youth pastor in the Baltimore/Washington Conference and now serve as a local pastor in the Mifflinville/Helterville Charge of the Lewisburg District. My wife and I have a love for the outdoors and enjoy hiking, camping, kayaking, and anything else that keeps us active and in nature, but we also enjoy sharing a night playing board games and cooking together as well as listening to vinyl records. We have made a pact to begin eating healthier this year and have begun a wonderful morning ritual of making kale smoothies in our new Nutribullet. Stephanie and I were married on August 6th of 2016 and have a cat named Greg who is sweet yet needy.
Just a bit on my call to pastoral ministry which comes from 2 Corinthians 5:14-6:2. Paul says that Christís love compels us, Christ died for all, all who are in him are made new, and as believers we are Christís ambassadors. My mission is using the gifts which God game me to teach, lead, and set a vision for spiritual formation and evangelism. I believe that God has created me for the ministry of helping those lost become reconciled back to their creator. I strongly desire to teach how as a person in the body of Christ we each have a purpose and a role to play in sharing the Grace which God has freely given to us through the means of baptism and holy communion.
It is my goal to equip both the congregation and lay leaders with tools to engage with Godís sanctifying grace and become the disciples which our Lord has created them to be. I believe that we need to bring a fire back to church that has been lost in so many of our congregants, empowering them in the gifts which God has given them for life in ministry. I feel called to help those within our church find what passions they have and how they can reach out to the lost and broken hearted in our communities.
Stephanie and I are both so excited to meet you all and begin a new chapter in ministry with you. We are grateful to God for all the good that you have been able to do in your ministry and look forward with anticipation to continuing to preach good news to our soon-to-be-new community of Clarks Green! We wish you all the best in the coming months and look forward to meeting everyone in July!
Stephanie and Pastor John
---

JOIN ONE OF OUR CHRISTIAN DISCUSSION GROUPS

Monday Christian Conversation

For our Monday night Christian book discussion we will be reading Shane Claiborne's "The Irresistible Revolution." If you would like to order a book, please call the church office.

Thursday Bible Study

This Thursday evening session in the lounge replaces our previous Sunday evening sessions.
---
Tae Kwon Do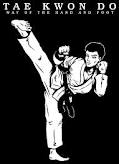 Physical fitness, concentration, discipline! Classes for youth and the whole family.
Tuesdays & Thursdays 4:30-5:30 and 5:30-6:30 Wednesdays 4:00-5:00 Saturdays 7:00am-8:30
Tae kwon do classes will continue, even though Pastor Brent is no longer here. Contact the church office for more information.
---
Acts of Random Kindness Ministry
Every one of us who claims the label of Christian is a minister of the gospel. Whether it is the call to a direct project or mission that is pitched as ministry or simply living out our faith intentionally as we go about work, family, and play, who we are and what we do speaks to the world of what it means to follow Christ.
Each week we have in the bulletin a tear off that gives a chance for you to share, anonymously if you so desire, what you have done throughout the week that takes the faith in your heart and turns it into a genuine action that shines the light of Christ into the world. The following week during the offering, we communicate what has been shared so that we can be examples to one another of how faith is connected to the reality in which we live.
I encourage you to day by day look intentionally for those moments and opportunities to put others before yourself and commit an Act of Random Kindness that does more than speak Jesus to another, but rather reflects Jesus in a tangible way to the world. And on Sunday, when we gather, take a moment to jot down those things and toss them in the plate to inspire the rest of us to actively take our faith out of the sanctuary and into our lives.
ďThose who would be greatest must be servants of all.Ē Mark 9:35
---
DONATE MONEY ON-LINE TO UMCOR TO USE FOR HURRICANE RELIEF
You can contribute online to the United Methodist Committee on Relief (UMCOR) to benefit victims of the recent hurricanes and others in need. Money that you donate on-line to UMCOR can be listed as a donation from Clarks Green United Methodist Church. Click here to go to the UMCOR website.
---